Meet an Experienced, Approachable Dentist
Dr. David Pousson is a remarkably experienced, talented, and approachable dentist offering comprehensive dental services, with an emphasis on patient comfort and satisfaction. We welcome children and adults, and offer a wide range of treatments, including preventive, restorative, and cosmetic care. To schedule a new patient consultation with the dentist, contact our Slidell, LA, office today.

Dr. Pousson continually goes above and beyond to achieve an excellent standard of care. Since graduating with honors from dental school and being selected as one of America's Outstanding Dentists by Consumer's Research Council of America, Dr. Pousson has continued his focus in continuing education to stay on the leading edge of dentistry. He prides himself on consistently meeting his patients' needs through attentiveness and communication.
By developing long-term relationships with patients and truly listening to their goals and concerns, Dr. Pousson delivers general and restorative dental treatments of the highest quality. The practice's focus centers around comfort, cosmetics, function, and longevity. We customize all treatments, always putting the patients' needs first, and we are proud to provide all our services in an environment that is relaxed, friendly, and very comfortable.
Our Commitment to Your Comfort
From a quiet room for adults and children's play room in the reception area, to contemporary clinical technology and sedation dentistry, we have designed our office for your comfort. During visits to our office, you will be provided with a menu to select complimentary amenities that will make you feel most comfortable.
We offer blankets, pillows, and neck rolls during dental treatment. Listen to music or a movie using our complimentary headphones and ceiling-mounted television, or just lay back and relax throughout your appointment. Afterward, freshen up with lip balm and a bottled water on your way out. If at any time we can make your experience more rewarding, please let us know.
Financing Options
To make your dental care more affordable, we accept CareCredit℠ third-party financing and also provide an in-office dental savings plan. This savings plan can be a fantastic option for patients without dental insurance. It is not dental insurance but a discount plan with benefits that include no yearly maximum, no waiting periods, no deductable, no required pre-authorization, and no missing tooth clause. Plus, cosmetic dentistry is included. The enrollment fee includes twice-yearly comprehensive dental exams, preventive maintenance, and fluoride treatment. The savings plan also covers yearly check-up x-rays and full mouth series or Panorex x-rays once every 3-5 years. You also receive 15% off all other dental procedures that we offer.
I will always cherish my smile and remember the dentist who made my healthy smile possible. - Samara W.
Experienced Professionals
Dr. Pousson selected each of our staff members himself, and our entire team is committed to excellent patient care. Each staff member is extremely attentive to our patients' needs and we know from our patient testimonials that we consistently exceed expectations. At your appointment, Dr. Pousson will discuss your oral health, function, appearance, and the longevity of your natural teeth. By understanding your priorities, he can focus on the goals that are most important to you.


Dr. David M. Pousson, DDS has been recognized as one of the top Slidell Dentistry practices.
Verified by Opencare.com

Precise, Personalized Treatments
We offer full-scope family dentistry, caring for children as young as three years of age, and are proud to have generations of patients from the same families. Most of our new patients come from referrals, because we provide the type of dental care that people appreciate.
Our intraoral cameras, digital x-rays and cameras, and panoramic x-ray help Dr. Pousson accurately diagnose dental conditions in their earliest stages. We use simulated smile design to let patients preview what their dental treatment can do to enhance their appearance. Whether you want to straighten your teeth with Clear Aligners, you would like a brighter smile, or you need dental implants to stabilize your dentures, Dr. Pousson can help. We also offer temporomandibular joint (TMJ) treatment, root canal therapy, and individually tailored full mouth reconstruction.
Featured Case: Cosmetic Dentistry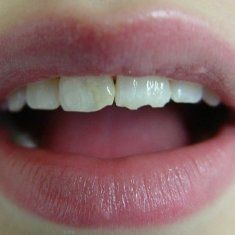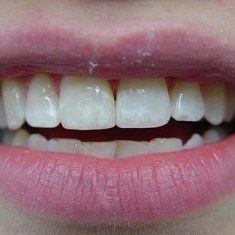 New Patients Only
Mention this offer when scheduling your comprehensive exam to receive a complimentary full set of xrays, a $122 value!
Schedule Your Appointment
Our office is conveniently located off of Interstate 12 on Brownswitch Road, between Highway 11 and Robert Boulevard. We are easily accessible and have ample, convenient parking. To reserve your appointment with Dr. Pousson, contact our dental office today.
The 2018 DFTH event will be our third. Dr. Pousson has a passion for charity dental work and giving back to the community. Our first Dentistry from the Heart event was held in 2016. Our 2017 DFTH event doubled in size. Our 2018 DFTH event this year is expected to be event bigger, serving more people in the community. This years event will have about 22 volunteers, including local oral surgeon Dr. C. Bradley Dickerson with Pontchartrain Oral Surgery, and several hygienists. We expect to see over 100 patients (We saw 58 patients in DFTH 2016 and about 100 patients throughout the day in DFTH 2017). Each year we have surpassed the goal for the number of patients we were able to see. Several local businesses generously donated items, allowing us to feed our volunteers two meals and provide snacks and water bottles. Local Musicians also donated their time and entertained those waiting to be seen.